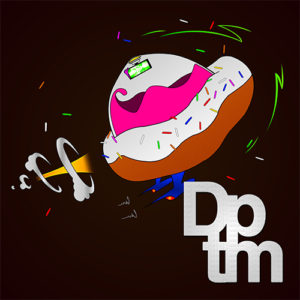 Tracks: 6 Runtime: 13:18 Download: Zip (31 MB)
Dstructive released a classic mixtape with "Donut Powered Time Machine" by taking it back to old school instrumentals created by some of the best producers in hip hop history.
This musical blast to the past starts off with a crazy intro featuring myself and Dstructive and then it leads into amazing beat selections accompanied by intricate lyrics and speedy rhymes. This is a must have in your music library if you are a true hip hop fan! All recordings were mixed, mastered and produced by Zanderjaz.
Album playlist